Over the last few years I've been spending more and more time in Sedona. I never thought that Sedona would have such a calling but it has, and every time I go, I get the gift of getting more acquainted with my true self.
I love all the outer beauty secrets I have discovered in my years of traveling the world in search of beauty, but after having my share of trials and tribulations, I had a spiritual awakening and started to tap into that fact that there was more to beauty, that we needed to create rituals that could be done on a daily basis to restore peace and calm in our life. I have been on an amazing journey looking for what women can do to tap into their inner beauty and empower themselves to live their best life.
Here's a beautiful inner beauty secret and "earthing" meditation I learned in Sedona, Arizona to help tackle stress and get you glowing again! We all get nailed with stressful situations in life. And as you may have experienced, it can really take a toll on your skin, hair, weight and then some!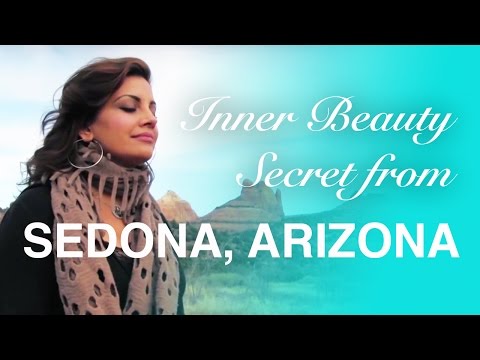 This only takes 5 minutes… and has immense benefits. So what are you waiting for? Lets do this
Have a beautiful day!!
xo